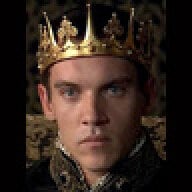 Joined

Jan 21, 2008
Messages

6,186
Re: is PS biased? a real advocay site? who started it and ho
Lula|1295352035|2825643 said:

Where humans are involved, there is bias -- period. So a truly unbiased site is not realistic, in my opinion.

That said, it costs money to maintain a site like this; if consumers would be willing to pay a fee to use it, I'd agree that that may make PS less susceptible to the kinds of bias that may result from paid advertising. It will be a cold day in h*ll, though, before any consumer will drop a dime to support a site like this. I'm just sayin'.

There is a checks and balances process that occurs here among consumers, vendors, and the mods. Could it be better? Sure. But I do see it evolving. I do see more transparency than in the past.

Personally, I don't really care who "owns" PS. Most people come here to get some education, and perhaps some recommendations, which they are free to ignore. Yes, they may be steered to online vendors, but that's because the majority of the consumers on this site prefer to buy online. Those who wish to buy locally can take their knowledge -- acquired for free on this site -- straight to their nearest B&M.

But realize, too, that many people on this site are here because their experiences at B&M stores have led them to believe they're not getting the whole story (bias, anyone?) from the B&M's they've visited.

As to your charge that the same vendors are recommended over and over -- yup, it does seem that way. Just like any community, trends and "buzz" develop around certain products/vendors. Posters are required by the rules to post only about what they know, and many of us have worked with specific vendors on several projects. Not all of those vendors are contributors to the site nor are they paid advertisers. They benefit from this site, as do the dozens of local B&Ms that are recommended often by posters. I wrote a long testimonial about a local store in my area. The store owner was asked by an online vendor I've worked with to join PS; he declined to join.

As a former business owner, I take the opposite view that you do, i.e., it amazes me that this site does not prohibit the extensive recommendations and discussion of vendors (online and B&M alike) who do not advertise here. Try that approach with any other media outlet (e.g., your local newspaper) and see how far you get.
Yes, why do people expect we live in a world of objectivity. How could that be? Such a good point about humans being inherently biased.
Another way to look at it is there's no free lunch because someone has to keep the electricity running. It's a fact of life.
I used to post at a site that begged for money under a "patronage" system and the owner complained bitterly about those who didn't contribute. It become throughly and explicitly commercial after years of explicitly claiming not to be. I'll tell you that site was started and built by a small group of us who were kicked to the curb like scaffolding after we built it so that they would come.
Needless to say I have more respect for people who don't tell me their business than tell me lies.
I for one am not interested in any journalistic expose of PS. It seems clear enough to me what this site is about and how it's run.