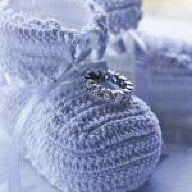 Joined

Nov 3, 2009
Messages

934
Re: is PS biased? a real advocay site? who started it and ho
clgwli|1295381508|2825962 said:

Lula|1295379986|2825941 said:

kenny|1295378258|2825927 said:

Who is more likely to be "biased", a vendor who makes money influencing potential customers, or people who educate because of their love of diamonds?
You choose.

I think they can both be biased; the bias make take different forms, though.

ETA: Lol,just read Jen's post -- great post, Jen!

I agree with this (it was easier to quote this than both yours and Jen's post!)

I just posted on the asscher thread that I am shocked that people are pushing other vendors the way they did. I admit I am. It bugs me to see it. I thought I even read somewhere about how we should be careful NOT to do that.

Both groups will have agendas and reasons for their bias. I have my own here towards DBL because have had great service. I've bought more recently than I ever thought I would just because I like what I see.

I am sure many are that way though about other places.

I am curious who owns this place really though. I wonder if certain vendors are given free reign more than others because of who they are and how much they pay or get out of this. But I am cynical and assume there are way more hidden agendas with both vendors and consumers than there probably are.

Particularly since that issue with BGD earlier

.
What issue? I'm curious.