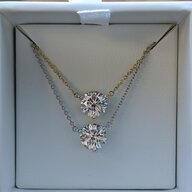 Joined

Jun 2, 2018
Messages

70
Just curious, but do you think that de beers is making a mistake by trying to minimize the instances in which their stones are being used in engagement jewelry?

Like would the people that want to use Lightbox stones really decide to buy natural instead? Wouldn't those same people just choose to buy lab grown elsewhere? Or even just choose a different stone altogether?

I understand they are trying to market lab diamonds as something resembling costume jewelry, but I am curious about others perspectives about their decision to do this. it seems like a poor business decision in my opinion. I think lab diamonds will continue to become more and more affordable, and there are plenty of companies out there that will be happy to provide good quality lab diamonds to interested consumers.