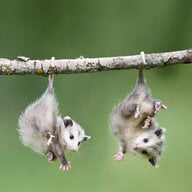 Joined

Mar 21, 2019
Messages

1,688
FWIW years back I bought that GIA 2.26 carat F VVS2 asscher for around 27K.

Years later I sold it (on consignment) for around 42K, before commission.

Honest!

Just

extremely

lucky timing as the diamond market changed.

Apparently I bought at a dip, and sold at a peak.

I take no credit - just random dumb luck.

But of course I agree that, for consumers, diamonds are a horrible "investment".

Mostly because (unlike an ounce of gold) we have to pay retail prices and sell at wholesale prices.

If wholesale is half of retail, values must double to just break even.

So much for the "investment".
Kenny,
Mr. Car Parts wonders how much you spent on storage and maintenance on that 27K investment. We're guessing around $3 to $5,000 in ultrasonic cleaners.