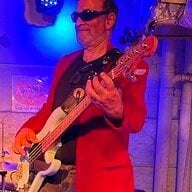 Joined

Jan 7, 2009
Messages

9,404
As many times as this has been covered, I feel it's crucial to reiterate the facts:
1) it's easy to buy diamonds
2) it's very difficult to sell them for whatever price you paid, or more.

I read newsletters from many of the sites selling diamonds.
Today I read a book on how diamonds are such a great investment opportunity!

All kinds of info on how certain diamonds had jumped from $5million to $10 million in less than 10 years (I'm making up these numbers, but the examples were similar).
And after all the hoopla ( pages and pages)....one simple paragraph about how to sell these amazing "investments"...with ZERO details on how to accomplish this feat.

Our industry is about love...attraction...art...beauty......
Me personally? I could never imagine being a doctor and having to deal with the sort of issues that physicians do.

Diamonds are fun!

BUT- part of what attracted me to diamonds over the years is the inherent trust people place in each other.
Your word is your bond.
It's a crucial element of the diamond business.
So, when I see well-established companies promoting clearly deceptive ideas....it just hurts- and spurs me to remind everyone.
BUY DIAMONDS FOR LOVE. They are NOT financial investments.