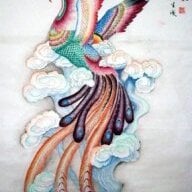 Joined

Jul 31, 2014
Messages

13,229
I've been waiting to post this until the stone was cut and videos were taken, so ITS TIME!
I've wanted an Octavia for years now. I got a moissanite "Octavia" and love it, but have always wanted the real thing. Sadly, the cheapest Octavia is 11-12k, which I just cant do.
Enter Jonathan from Distinctive gems. I spoke to him about trying to source an asscher with a small table and large depth. He shared that he was in the process of designing a new cut that combines the visible steps of a traditional asscher with the fire of cuts like octavia.
He sent me these renderings and I basically died.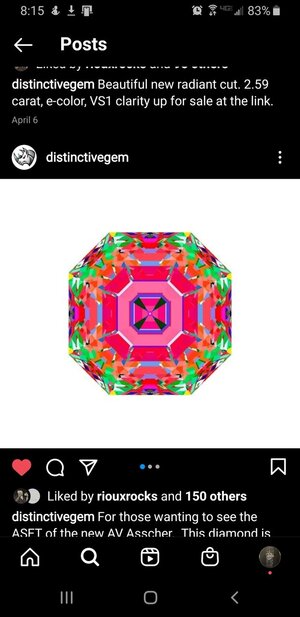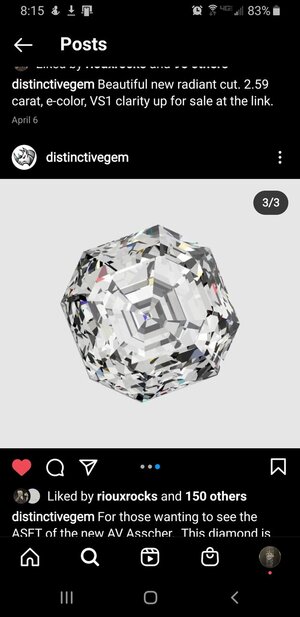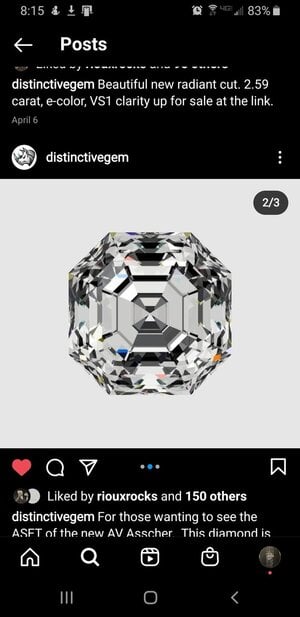 So I took a leap and put a deposit down for the FIRST one to be cut.
A few days ago, Jon got my stone! Here are the videos he posted on IG:
https://www.instagram.com/p/CPHM-yXjuLD/?utm_medium=copy_link
And
https://www.instagram.com/p/CPKO4-Gjq-D/?utm_medium=copy_link
He also sent me these:
https://api1.v360.in/viewer/265_LGAVASSCHER175GVVS2
And LOOK at this!!!!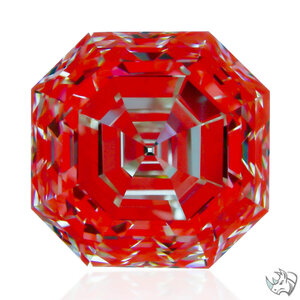 I just freaking cant. Its perfect and I Iove it so much. IMHO it has the fire and angles i love about the Octavia plus the visible steps that make me love traditional asschers.
I cant wait to see it IRL and cant thank
@Rhino
enough. My dream asscher stone is a reality!!! Obviously I'll post a thousand more pics/videos when I get it, but thought after weeks of keeping it under wraps it was finally time to share w PS. Thank you to
@YadaYadaYada
for helping me offline
and
@Simple and Sparkly
for being helpful thinking through potential options