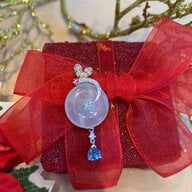 Joined

Jun 6, 2013
Messages

1,427
I felt sympathy for them, particularly for Meghan regarding the casual racism (this I do believe 100% while other statements I did not, especially the lack of protocol training). And kudos to Harry for defending his wife and taking his family away at enormous cost to what he has always known. I did not always like him in his youth, especially his Nazi costume phase, but I do think he grew up well, although strong willed.

I felt sorry for William and Kate for all the hate directed at them on Twitter and elsewhere. Anyone who watched them will know how dutiful they are, almost never putting a foot wrong. The person William is most like is neither his mother nor his father. He is most like the Queen and I think she knows that too. If Harry wanted to eventually repair his relationship with Will, he should have protected him better from this backlash about the alluded toxicity.

I do feel the interview was really calculated to trigger a lot of emotional points in favour of Meghan and Harry, and in ways the Firm could not refute without looking worse. The part that got a bit rich for me was the whole "fairytale" angle at the end about Harry saving them all... I just could not mentally relate any further.