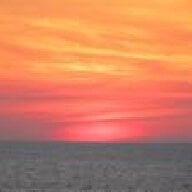 Joined

Sep 16, 2009
Messages

2,273
Look at this web archive and the mention of Kate in her old blog:

Little girls dream of being princesses. I, for one, was all about She-Ra, Princess of Power. And grown women seem to retain this childhood fantasy. Just look at the pomp and circumstance surrounding the royal wedding and endless conversation about Princess Kate. So when my dear friend, Misan...

web.archive.org

There are point by point takedowns of the various claims made during the interviews but this and also an old pic of Harry sitting behind Prince Charles on a bike are some of the more interesting stuff dug out so far imo.

Also, anyone surprised that their (popularity?) ratings have shot up in the US but plummeted in the UK?
Canadian married to a British person here and the disparity in their popularity doesn't surprise me.
Many of the takedowns I see seem a little weak and to some extent can be attributed to cultural differences.
Like being aware of the royal wedding doesn't necessarily mean she follows the royal family. She may have exaggerated to some degree, but the royal wedding was a major topic of conversation on ever news station. After the wedding they were all off of my radar again. Her blog post has nothing to do with Kate beyond that one line. She would have been aware of any major news, but beyond that we don't just don't know.
The wedding thing could be a cultural difference. It was funny watching the British CNN commentator try to explain why it was an issue and the Americans were like so what? We can get married anywhere so a vow exchange and blessing from the archbishop could very well be the day they celebrate as their wedding. It's not legal in the UK, but a similar ceremony would be real in North America. On the flip side, my husband is British and non-church weddings there don't feel real to me. We all crowd in to a government building and it's this very official thing. A Canadian friend married in England and they had a vow exchange and blessing in a garden at the reception venue because their legal wedding was so cold and just not at all what the bride envisioned for her wedding. Maybe the big televised wedding was too stressful/impersonal for Meghan and Harry they did the garden "wedding" as their special day.
Meghan's sister claims that they did have a relationship when Meghan was a child and then pulls out a photo of them when Meghan was a toddler. Does this mean Meghan lied, or did they meet once or twice when Meghan was too young to really remember it? Half siblings with major age gaps often don't have close relationships.
There's a lot of nitpicking going on in the British press right now. Are Meghan and Harry telling the truth? I don't know. It just seems like the press is out doing it's thing.