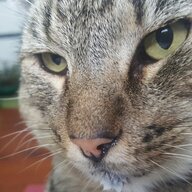 Joined

Apr 30, 2019
Messages

4,993
I was just thinking that I had way more people ask if my children were natural. Usually phrased as "do twins run in your family." I never once had anyone ask if my diamonds were natural. I don't have any MMDs at the moment. But hey, if I'm okay with my lab created kids, I'd be totally fine with lab created diamonds. And if asked, the answer would really depend on the context, just like with my kids.
i would never think to ask that question
I'm pretty infertile and I thought it was funny.
thank you
but honestly any humour was accidental
i was just thinking about scientific advancement durring my lifetime