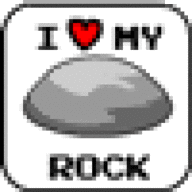 Joined

Jun 15, 2006
Messages

7,485
Thanks for the compliments ladies, I wish I could say I had something to do with the planning!

DeeJay, our whole house has arched doorways, where there aren''t doors. Straight ahead from the foyer is our dining/living room and it has three huge arches.

Sundial, I love our floors too! It''s travertine and it runs through the hallways, the kitchen and the family room/bar area.

I''ll have to post a picture of my favorite part of our kitchen tomorrow, it''s too late tonight as the sun has gone down but we have an amazing view. It feels like we get to look at a new painted picture every night. LK, I''ll start a new thread so as to stop hijacking yours!!!