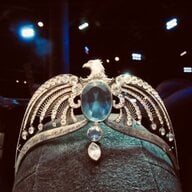 Joined

Nov 26, 2018
Messages

329
Seeking advice on whether I'm being unreasonable in this situation and how to proceed.
I initially enquired about I-J coloured diamond studs and after some emails back and forth about availability, diamond size, and budget, I was offered H colour at the same price as I-J which I accepted.
When the earrings arrived they are clearly very tinted and after I sent photos etc
IDJ
realised there was a mistake in their inventory system and I was in fact sent I-J colour instead of H.
Exchanging now involves international shipping and
IDJ
tell me they cannot pay for shipping as per their policies. To cover shipping to return this pair and to receive a new pair will cost me around $200.
In addition, they also now say that to upgrade to H colour I need to pay extra. See exact wording:
Unfortunately, we won't be able to upgrade for the higher color free of charge, because accordingly to your initial inquiry and amount of your purchase, we've provided the satisfactory quality of the diamonds. We apologize for the inconvenience you've experienced due to our system error, however the only way to get a higher color (H or G) is to pay the price difference.
This seems totally unfair to me since I was offered H at a certain price which is what I accepted and paid for. Am I wrong?
Edit - in addition to the colour issue one of the screw backs doesn't tighten at all so I'd be afraid to wear it anyway. This alone seems like it would be reason for
IDJ
paying at least for the return shipping to exchange the earrings.