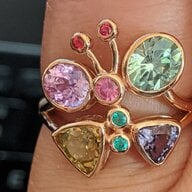 Joined

May 13, 2018
Messages

4,029
@voce

why is Evgenia going back to Eteri??? Why????

I need an explanation I can process!

I know she can't get to Canada because of Covid but this is insanely bizzare!!!!!

Nothing delivers like Russian figure skating drama!!!!

***

ETA: Did the Russian higher powers interfere???

I read that are was prevented from hosting a TV Show with Alina.

I wonder if she's come back to make peace so Eteri can't put out a hit on her post competitive skating career.
I heard she displeased Mama Tarasova at the test skates, and the situation with having to use face time with Orser clearly isn't working. She's supposed to compete in a few days at the first Russian cup event, so I think she has few options. This is shocking for sure.
Did you watch the test skates? What did you think of Kostornaia's performance?