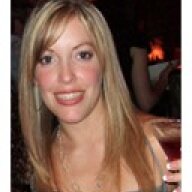 Joined

Nov 2, 2006
Messages

125
So Brenda from the mall jeweler called me and said she has a diamond that she thinks I will like. I went to look at it and just like others said, it 'spoke' me. I have looked at many princess cuts the past two weeks and I loved this one..it just drew me into it.
I am hesitant posting because I dont want you to all critique it and tell me I didn't do well etc. I won't get into specifics because I LOVE IT!!! (so please don't say anything negative or I will second guess myself like I always do) I held it up to the 1.21 F color I had on hold and it looked much bigger, without the prongs. So we bought it..
Because I researched I know what I got and it is in the range I was looking into. I also got my setting and now the clock is REALLY ticking!
1.55
H color (no yellow at all! compared to what I have seen, very clear on white paper)
SI2, eye clean! (I saw nothing and stared hard!)
polish very good
symm very good
girdle medium, polished
6.37 6.31 4.75
depth 75.3%
table 75%
crown 10%
pavillion depth 64%
length to width 1.01

Courtney
ps- sorry if I am in the wrong forum..