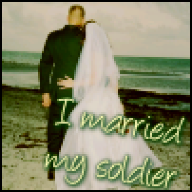 Joined

Jan 16, 2007
Messages

218
Date:

1/25/2007 12:28:16 PM

Author:

colorkitty

I am not trying to badmouth

WF

, I had such a GREAT experience buying the diamond, they were so helpful and it was SUCH a great diamond. I know the rep is upset about me posting on PS, and I feel for him but I am upset too . . . and having him react with 'there is NO way there is anything wrong' and 'I see you posted on PS' and not being able to say anything to either comment, because I haven't seen the ring myself and also feel guilty posting on PS about this but feel so alone . . . I wanted to apologize to him about posting on PS and maybe I shouldn't have but I am sitting here at work unable to concentrate on anything else . . .

I think I'm going to have to don my flame-free undies and say something hikerchick is probably too nice to say, or even think, because I don't have the self-control to keep it to myself: Red flags are going up everywhere when I hear a company does not want customers to post negative experiences on PS. Because those same companies don't seem to have any problem with PS members raving about their products and services, nor do they mind the referrals that come from this site. If hikerchick's boyfriend had raved to her about the ring, and she'd come here to report that, somehow I doubt sales rep would mind. Whew! No body stone me, please, unless it's with diamonds. I'm not trying to badmouth

WF

, and would totally consider purchasing from them, but I do think their reaction to this seems a little strange. That is all.
I read every post here and I dont think anyone was badmouthing the company whatsoever. Companies screw up sometime
WF
isnt some amazing entity that sends everything out perfect instead of complaining about having a neg experience on PS they should hire a new sales rep

I wouldve already been on the phone to BBB

Anyhow all this no you cant see it stuff is ridiculous you are a grown woman who has put out money for this product you need to see it so you can deal with it or he needs to call....NOW
ETA sorry to sound so harsh im not meaning to yell at anyone I just feel like if there is a problem either he deals with it or he gives you the ring and lets you. I hope I didnt come off wrong I just know what its like to have problems with something that means so much and I know your in turmoil best of luck though !!!!