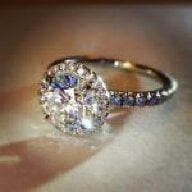 Joined

Sep 5, 2007
Messages

499
Did your parents support or resist your decision?
I'm not very good at expressing my thoughts in words, so please bear with me.
I'm 25 and I live at home with my mom and my brother. I'm Korean and in my culture, the majority of college grads move back home after graduation. Most of my friends, ages ranging from 22-30, still live at home. I had no issues with living at home after graduation and I always thought I would live at home with my mom until I got married. I've been at home since the summer of 2007 and it's been more or less great. I've paid off all of my credit card debt, bought a car with cash and I'm well on my way to paying off my student loans. All that being said, over the last few days, I've been doing a lot of reflecting on my life and my future and I think that it would be a good idea for me to move out now, before I get engaged or married so that I could solidify my independence.
Here's my problem. First, I know for a fact that my mother will object. My mom trusts me financially and to make smaller decisions in my life, but as you know if you''ve been following my
mexico thread
, my mother is very set in her super traditional ways. Lately, I've really been thinking that I should set boundaries between me and my family (mom, dad, brother…) before I get married and those lines start to get blurred. That being said, I have my reservations about moving out. Most importantly, I'm afraid of leaving my mother by herself. Let me explain. My parents separated about five years ago and my mom's been living with me and my other brother. My brother (he's 2
has had a slew of issues (jail time & rehab, all in the last five years). My brother doesn't listen to my mom anymore, so the weight of his problems has been my burden to bear, regardless of whether it's my responsibility or not. Even when my parents were still together, and my brother was just another rebellious teen, my mom and I were allies; we held each other up and supported each other through difficult times. Now, as I think about moving out, I can't help but feel like I'm going to be abandoning my mother. I know when I say that I want to move out; my brother will chime in and say that he wants to move out, too, leaving my mom by herself. (In the past, when my brother yelled and screamed that he wanted to move out, my mom and I begged him not to, because he didn't trust him.) I know this might sound crazy, but the guilt of leaving her by herself is so strong that it might be enough to keep me at home, even if it means sacrificing my own happiness. My mom is like my best friend and I love her dearly. I just don't want to hurt her.

I pretty sure I know what most of your answers will be, but what should I do? Should I stay home with my mom until I get married (latest summer 2010), while completely paying off my student loans? Or should I move out now, setting those boundaries that I so clearly need?
Thanks for listening! I've been so torn about this, its driving me crazy!