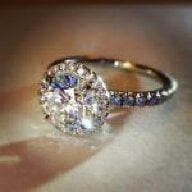 Joined

Sep 5, 2007
Messages

499
My mother''s driving me up a wall.

Let me give you some background. Don''t get me wrong, my mother is one of my best friends and I love her to pieces, BUT!!! she''s is super duper conservative and traditional. This is causing me so much stress. My bf and i have been invited to quite a few destination weddings, one that is for one of my hs friends in France and another for one of his closest friends in Mexico, both of which we can''t go to because of my mother. She doesn''t find it appropriate that a couple go away together w/o being married. Her words were, "You asking me to say yes to you two going away together is like asking me to accept the fact that you two will be having sex!"

What the heck do I say to that?! She clearly doesn''t know the intimate details of our relationship and I don''t plan on bursting her bubble. Again..what do I say to that?!?! Anyway, the kicker is...she said..."You can''t go away together until you''re engaged." She keeps saying that. Who knew that of all people, my SO would be getting "pressure" to propose from my MOTHER, not ME! sigh.
My SO went back to college last semester after a long hiatus to finish up his degree. He''ll be done in May and I''m totally cool the fact that we won''t be engaged until the end of this year, some time next year, but geez! With a lot of our friends opting to having weddings abroad, she''s making the waiting process so much more difficult. Sigh....
Okay...I''m done with my vent.