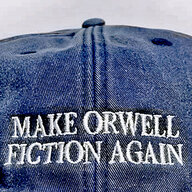 Joined

Apr 30, 2005
Messages

27,301
http://www.whiteflash.com/loose-diamonds/round-cut-loose-diamond-2680220.htm
I know the price jumps get surprisingly large in the higher color and clarities.
If the
only
difference was one color grade how much more would this diamond cost if it was E instead of F?
$200?
$500?
$1,000?
$1,500?
$2,000?
$2,500?
$3,000?
$3,500?
$4,000?
I'd love to get input from pros since you would
not
be affecting a sale or commenting on the quality of a competitor's goods.
The reason I'm asking is a few years back I bought an identical 0.82 AGS VVS1 ACA but it is E instead of F.
I'm just curious what today's retail price would be. (Yes, I know, I know, I can't sell it for that.)