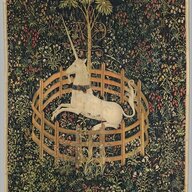 Joined

Sep 13, 2019
Messages

2,466
I still have my original wedding ring but don't wear it these days. It's thick and chunky platinum and doesn't "go" with my new e-ring / anniversary ring. I've moved to prefer more lightweight and delicate pieces.

Like you, I am not sentimental about objects. Whatever ring is on my wedding finger is just a symbol of my happy marriage, and something pretty to look at

DH doesn't mind at all. He is more sentimental and likes wearing his wedding ring, but doesn't extend that to having a view on what I wear. Suits us both!
Love this balance. I think my husband is finally in the same camp - just because I do it, doesn't mean he has to change anything!