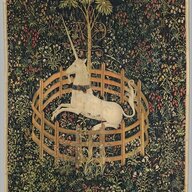 Joined

Sep 13, 2019
Messages

2,446
I was curious, how many of you wear your original wedding ring (or set)?

I feel little sentimental attachment to objects, but my husband does. I've already gotten my dream OEC and scrapped my original e-ring setting, but feel in limbo on settings for my OEC and feel dissatisfied with my plain 'ole band.

It's the symbol that matters to me, not the object. But not everyone feels that way!

I'd love to get an all new wedding stack from a single designer one day (it bothers me that my set isn't from the same place)…although he'd be bummed! *Sigh*

So, what about you?

Are you sentimental?
Did you spare your partner's feelings and keep originals?
Or are you a serial upgrader?
Do you not even wear a wedding ring?
Would you like to upgrade but can't spend the money?