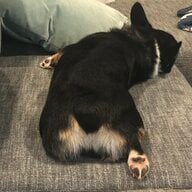 Joined

Jan 4, 2019
Messages

1,534
I just paid $155 for this 7 mm OEC lab emerald. I intend to stick it in a necklace for my baby sister. She's 12 so I mean, while I do want nice, I don't want expensive because she'll probably lose it.
I had looked at what it would cost to have a 7 mm emerald cut by Precision Gem and since it was more, I figured no biggie. But a little more Googling is making me think maybe it's a little bit high.
And TBF - she doesn't know what an OEC is, nor do I think she really cares. Wondering if I should keep it or go with a different option.