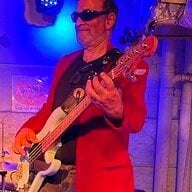 Joined

Jan 7, 2009
Messages

8,665
Hi All!
A common theme in discussions comparing Lab to Earth mined diamonds is value retention.....which relates to trade up.
It seems to me that both issues are so similar between Em and LG as to be insignificant.
In either case consumers have a hard time recovering full value. ..t it also seems to me that in both cases the diamond (wherever it was made) retains a better percentage than most other god consumers buy.
As a vendor I see no reason for sellers not to extend trade up as they would with EM diamonds.
Thoughts?
@DejaWiz
Last edited: