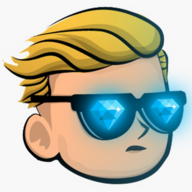 Joined

Apr 23, 2021
Messages

469
@DejaWiz

You- and many of the consumers reading this possess knowledge so far beyond that of the typical consumer. So imagine we're speaking about of

average

consumers.

I was speaking of how LG's force questions......

I realize that I really don't like the word "Synthetic" to describe the stones I've taken the time to locate and purchase.

Why?

They're like my little babies. Just like the ones we buy from Mars. I mean earth

Seriously- speaking for myself.....I adore what I do for a living exactly because I find something truly special about certain diamonds.

How could I love something "synthetic ".....eeewie!
I totally get it.
More often than not, I have to put myself in check because of the stigma associated with the word synthetic whenever I see/hear it used...especially in advertising...and then dig a little further to find out what the intended representation of the word is: "real exact copy" or "simulated fake"?