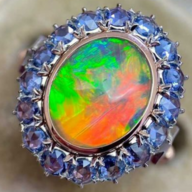 Joined

Aug 11, 2008
Messages

2,630
@mrs-b
A super easy non-dairy ice cream recipe:
2 cans full fat coconut milk(without any thickener)
1 cup nut butter of choice
1-2 Tbsp Vanilla extract(I use an organic non-alcoholic version)
Sweetener of choice to taste, I like to use stevia glycerite(about 2 tsp) as it doesn't freeze as solid as a powdered sweetener like swerve
Dash of salt
Dash of cinnamon
Put the canned coconut milk in the refrigerator overnight, this allows the milk to separate. Pour off the liquid(save for baking or smoothies) and only use the thick/fattier portion.
Place all ingredients in the blender, blend until mixed. If I have time it is best to cool the mixture back down in the refridgerator for a few hours before placing in the ice cream maker.
Keto Ice Cream freezes hard, so it is best when taking it back out of the freezer to eat again to give it some time to thaw a bit before scooping.