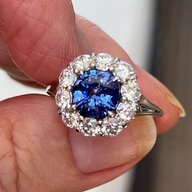 Joined

Aug 18, 2013
Messages

9,157
I read an article yesterday that said sales of alcohol were up 42%. So are sales of condoms, so swings and roundabouts, I guess...
But the alcohol article made me wonder how people were eating at the moment. I've been seeing a BUNCH of comments online about people eating their way through this time of isolation, and I wondered how everyone was coping.
Have you gained weight?
Have you lost weight?
Are you pickling everything in sight?
Cooking like a fiend?
Working out?
Spending long days in bed?
Is now the time to go vegan/keto/carnivore/vegetarian/paleo?
Share how you're coping regarding food during what is surely one of our strangest times in living memory!