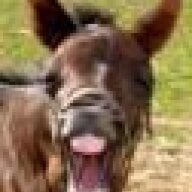 Joined

May 10, 2013
Messages

544
PrecisionGem|1452009976|3971019 said:

But a hand shot would have the same issues with the light source. The average red type garnet (Rhodolite, Pyrope etc) will always be more red when photographed or viewed in incandescent light. With CFL bulbs these stones close up and get muddy. So on the back of a hand or on a white paper makes no difference. The color is a function of the light source.
I think for me what hand shots do is allow me to "correct" the color or interpret it more easily. Obviously skin tones vary, but when I see a hand shot I can better distinguish how the light is affecting the overall picture. The last stone I bought, I got handshots with it and several other stones. I was able to "correct" the photo a bit for skin tone (I got three handshot pics, and the lighting or white balance was a little off between them. Correcting them to match each other made it much clearer which was the best stone!). It made it much easier to see the differences between the stones and choose the best one for me.
Either way, different things work for different vendors
In your case, I probably wouldn't bother asking because the photos are so clear and well done, and I've seen so many pictures of stones people bought from you alongside your original pictures, so I think it's a bit easier to judge what I'm seeing.