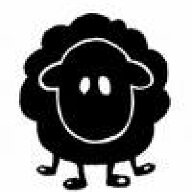 Joined

Feb 25, 2009
Messages

8
Hi everyone!
I am new here to the forum. I''m currently in the process of looking for an engagement ring. As it turns out, after much research online and some discret questions to my girlfriend, i want to get her an asscher cut diamond.
Just to give you some background on why i decided on Asscher cut. Before deciding to propose, i had never been into a jewellery store. When i first started looking for a ring, i looked at the round cuts. I was about to purchase one from a local jewellery chain when, one day when i was talking to my girlfriend, she mentioned that she went into Tiffany & Co. and loved the solitaire princess cut and the tiffany patented Lucida cut, more interesting than the normal round shape.
Thus, I had my first lesson on diamonds. They are not all round!!!
After this, i started to do much more reseach online on diamond shapes, and the 4Cs. In the end, I settled on the Asscher cut for several reasons:
1) My girl does not wear jewellery. In fact, the only thing she wears are tiny hoop earrings she got when in highschool, over 15 years ago. No bangles, necklace, rings, nothing.
2) She is a designer/ copywriter, so she does a lot of drawing and lots of computer work. Thus, she hate wearing anything on her hands that could distract her from her work. She does not even wear a watch because it get heavy and bothersome.
3) She''s not the kind of girl who likes to go with the flow. She thinks that round stones are boring because everyone (and their dog, literally!) has one, and it''s not unique.
4) I mentioned Asscher cut and showed her a photo before and she said that she''s seen the cut before in magazines but never knew what it was called and really loves the symmetric look and the uniqueness of the cut.
There is just one little issue. I''m in Singapore and it''s near impossible to find Asscher cut diamonds here! In fact, it''s close to impossible to find any fancy shaped diamonds that can be mounted on a solitaire ring here! As quoted by a local jewellary store salesman, "Majority of Singapore girls like the sparkle and brilliance of the round cut, that''s why ever store has their own patented round cut with more facets to outshine the competition. Society here thinks that diamonds are meant to be sparkly and brilliant, so if they are not, then what''s the point of getting a diamond". Ouch!
My quest continued online and thats where i found
bluenile
.com. They have asscher cuts, and the prices are much cheaper than some round diamonds i can find here in Singapore! My only issue is there does not seem to be enough information or even pictures of the stones. Are they trustworthy enough that i can part with my money just looking at statistics?
Are there any other online stores that you''ll recommend?
Here''s what i''m looking for:
1) Cost: About US$3100 (will to spend a little more for a better stone, but less is preferable)
2) Shape: Asscher Cut
3) Carat: Between 0.75 to 0.90 (Is bigger always better?)
4) Cut: Very Good or better (Is "good" that bad?)
5) Color: G (Is anything lower recommended?)
6) Clarity: VVS2 (I heard that because Asscher cut is not as brilliant, flaws can be easier to pick out)
7) Fluorescence: I read from the 1997 GIA report that is does not matter, but of course the lower the better right?
I''ve read some info from this forum about crown height, but can''t seem to find any of that information on the online stores.
Thanks for listening/ reading to blabber on... it''s just that this is rather overwhelming! I hope you''ll can help!