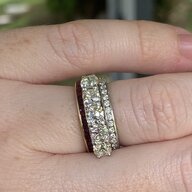 Joined

Aug 13, 2016
Messages

63
Hi All
I am looking at purchasing a diamond posted on Adams instagram earlier this week. I instantly fell in love with the chubbiness, the faceting and the proportions - it ticks all my boxes!
http://instagr.am/p/CFh_l3DHWwV/
She's a GIA N SI2, but Adam said he was hoping she'd come back as an L - and that the deep crystal shows up more on the video than in person.
I've never had an SI2 before, and as I'm in Aus, I can't have the diamond posted to me for personal review.
Here is the GIA report: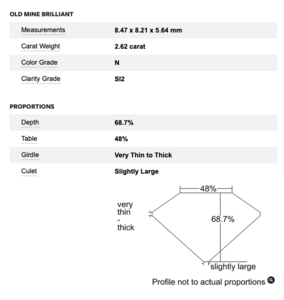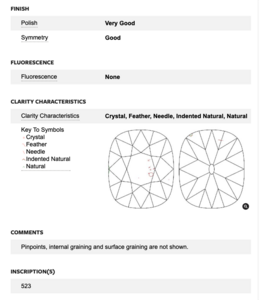 Would this crystal bother you on such a chubby faceted stone? Has anyone had experience with an inclusion that showed up more on the video than in person? Does anyone think perhaps I should ask for more videos in other lighting conditions?
I regard Adam very highly and this isn't a post to question him in any way. I'm just looking for advice from the experts!
It would be sitting next to my AVC wedding band with L/M stones.