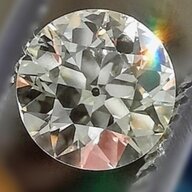 Joined

Jan 20, 2018
Messages

153
Thank you.

That is stunning! I'm uncertain about using a blue halo for mine but I can't deny how gorgeous it could be.

Agreed! I wish I could see it in person because I'm really thinking about using it over the straight yellow gold.

I love your M colored AVC! Have you set it yet?

Btw, I totally agree with you about the low colored diamonds. Not only are they a great bang for your buck but they are stunningly beautiful. That gorgeous antique looking warmth really gives me all the feels.
Thank-You & yes I dropped it off at my Jewellers around 2 weeks ago I settled for this design except for a Platinum Head/Bezel it's being custom made to my surprise!
Hopefully in another week or two it should be done, I can't wait!
I am more excited to see your completed project though!