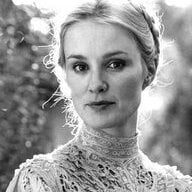 Joined

Apr 29, 2019
Messages

333
I think its totally normal to buy yourself jewelry, or design your own pieces.

And those pieces can be just as sentimental as ones you've received from other people (perhaps even more!) I have pieces I bought for myself over the years that bring me good memories every time I wear them. They remind me of times I was self reliant and fearless, times I did a good job at my work and got bonuses, times I visited places as a single gal, etc.

I'm currently saving up for a significant jewelry piece that I will buy for myself that will have a special meaning. I have a career goal I'm working toward (I've been working this one goal since 2012!) and when I reach it, I plan to buy myself a special piece to mark the occasion. Then I will feel proud every time I wear the jewelry piece because I will be reminded that I can accomplished whatever I set my mind to. In the meantime, I'm tucking money aside in my "sparkly fund" so that I will be ready financially when I've reached my goal.

So heck yeah, buy your own jewelry with your head held high!