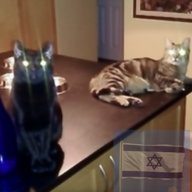 Joined

Jun 8, 2008
Messages

27,891
Akvileja said:

missy said:

I have sensitive and dry skin. A few years ago I also had perioral dermatitis that thankfully got under control using Finacea. My skin on my face only tolerates very gentle products and absolutely no fragrance. Even some fragrance free products have ingredients that have a strong smell and that irritates my skin and makes it red. But you seem to have a more sensitive skin than I do.

I use this La Roche Posay Toleraine Cleanser and it works for me. It does its job to clean my face, and it doesn't irritate my skin.

For moisturisers my magical ingredient is urea. I only use face creams, body lotions, hand creams and foot balms with urea. If you are really dry, the urea will burn at first. I usually find the creams at the pharmacy. I'm not in the US so I don't have products to recommend.

My skin cannot tolerate the skin care routines that often are recommended. I clean my face in the evening and moisturise. In the morning I only use water and then moisturise. Cleaning more frequently is too much for my face. More products with active ingredients such as serums and toners is also too much. I do exfoliate, but not very often.

I read a post on "the other forum", the one about purses, about allergens in cosmetics and how the poster reacted to ingredients in skin care products where the ingredients were made from plants she was allergic to. And it was not very obvious in the list of ingredients what they were produced from. If you have allergies, you might want to look more into that. I'm sure you can find the post if you want to read her experiences.
Hi
Akvileja
, thanks for posting and sharing what works for you. I think I might have some of those same issues. I am trying to cleanse with water mainly and use a commercial cleanser once a day. What is making matters a bit more complicated is my face is very flaky and I am not sure if it is from the POD or from my seborrheic dermatitis. And I just cannot get rid of the flakiness no matter what I use to moisturize or cleanse so far.
I actually ordered 3 creams with Urea in them (from the UK) a few months ago when all of my skin issues started. They are all Eucerin products though and when I tried them they caused a burning sensation on my face. That was when my POD was at its worse though and I wonder if I should try it again. I always think if something burns it cannot be good for my face but now based on what you and ame wrote it seems perhaps it might be OK. I will see what I do. I am being cautious because I do not want to go back to where I was when I had to apply topical steroids because it was so extreme.
I'll have to check out that other forum you mentioned. Thanks for you advice and input as it really helps when someone who is dealing with something similar shares her experience. I appreciate that.
OVincze said:

Hi Missy,

You know I was concerned about oils and butters, I would not use most, the shea butter caused problems for me on my face as well. Hemp, I have had the same problem with that you did, it simply does not moisturize my skin. I too have bad problems with mine including eczema, slight seb derm of course only now that I am nearing 40 and my mom has suspected a mild case of PD.

As I told you before my problems went away almost completely when I started using La Mer. I used to love Lauder but it was no longer working either, anything else aggravated my skin. Nothing will do a 100 % job but my problems are severe, my hands regularly look like I have second degree burns especially now in winter. My face tends to have red flaky spots, weird little breakouts all over, etc. I also have extremely dry skin that cannot tolerate most things and have severe allergies. When I used to go to the beauty salon, I no longer get facials, I would react so badly that my whole face was like chili pepper.

This fall things got really bad and I was desperate so I bought La Mer knowing it is famous for transforming skin, it certainly did mine. There will still be days when for hormonal reasons I may have some red areas and a couple little breakouts but they last a day or two max, this is something I always got. Otherwise, I would say my skin is 90 % better on it and was even a few days after starting on the regime.

My favorite products: well, hand cream for sure was a life saver for me, nothing else worked, not shea butter, but Clinique Deep moisture, etc. etc. with the La Mer hand cream once I put that one the red areas faded out. For face, which is the most important to you: I actually use the cleanser (have not tried the gel yet as this was in the package), I love love love the toner on cotton balls. I then use the Regenerating Serum followed by either the Original Cream or the Soft Cream. Tried both. I have also tried the Lifting Serum. Love the Eye Concentrate. Best eye cream I ever tried. What is best for moisturizing your skin, I would go with the Soft Cream, I love the original too but for me it is perfect when weather is extreme but you cannot go wrong with the soft cream, that was what I tried first and love perhaps the most. I would also highly recommend the Regenerating Serum, in my opinion you get the best results when you use them together. If you have oilier days, you can just use the Serum. Lifting Serum is ok but not as good as the regenerating and that is what we need anyhow. If you were to buy just one product to try for moisture, then I would go with the Soft Cream. I was in awe when I first tried that alone. I had not believed the hype but it has proven to be true for me.

I can check the ingredient list for you but now I must go to bed soon as I am working for three days in a row. Hope you get some good recommendations.
Ovi
, thanks for chiming in here. Yes I know you have been singing the praises of La Mer for quite a while now. I wish I knew what their "magic" ingredients were that transforms some people's skin. I mean the people that love La Mer really love it!
I am just apprehensive about it because they also have ingredients that might be very irritating for my face. Ingredients like fragrance, Eucalyptus (Eucalyptus is in the First Aid Beauty cream too) and other "bad" ingredients and I am so scared to make my face worse. Ingredients like Lanolin which I thought was a big NO. Here is a list I was able to find online of their ingredients.
Ingredients in Creme De La Mer:
Seaweed (Algae) Extract, Mineral oil Glycerin, Isohexadecane, Citrus Aurantifolia (Lime) Extract, Microcrystalline Wax, Lanolin Alcohol, Sesame Seed Oil, Eucalyptus Oil, Magnesium Sulfate, Sesame Seed, Medicago sativa (alfalfa) seed powder, Helianthus Annuus (sunflower) Seedcake, Prunus amygdulus dulcis (sweet almond) seed meal, Sodium Gluconate, Potassium Gluconate, Copper Gluconate, Calcium Gluconate, Magnesium Gluconate, Zinc Gluconate, Paraffin, Tocopheryl succinate, Niacin, Beta-carotene, Decyl oleate, Aluminium distearate, Octyldodecanol, Citric acid, Cyanocobalamin, Magnesium stearate, Panthenol, Limonene, Geraniol, Linalool, Hydroxycitronellal, Citronellol, Benzyl salicylate, Citral, Methylchloroisothiazolinone, Methylisothiazolinone, Alcohol Denat., Fragrance
However, I am going to go to Nordstrom or another department store this weekend that carries La Mer and hopefully I can get a sample of their Soft Cream, their regular cream and their cleanser. The issue for me also is I am not sure my skin is like yours or ame's because I have very dry skin and ame uses the cleansing gel which is for oilier skin based on what I have been reading about La Mer products so not sure their gel will work for my skin type. But I cannot get samples of every La Mer product I am sure and not even sure I can get samples of the few I will be asking for as I never asked for samples before at the department store. I know it's crazy but I feel funny asking.
I agree that Paula is not 100% impartial but I also read other reviews like Makeup Alley and more importantly go by what you guys have used and recommend because I know your experiences are truthful.
http://www.makeupalley.com/product/showreview.asp/ItemId=155053/The-Moisturizing-Soft-Cream/La-Mer/Moisturizers
Everyone is different and I know that and appreciate you sharing what works for you. I also know it is on me for finding what works for me appreciate any advice based on your specific experience. Having said that I am trying to do all my homework so I have the best info available and make the best choices available for me. I have so many allergies to more ingredients than I even know so that is why I have been so cautious and reluctant to try some products. Hopefully though if I just patch test when I get them I won't do major damage.
I hope you have a good week Ovi and that work is not too stressful or crazy. Will post more to you in the other thread. (((Hugs))).