Hi guys,
I'm looking for a round Alexandrite for an engagement ring, I went to a few jewellers near my home town (I'm from Italy) but none of them had Alexandrite, only diamonds.
I searched online and I found few European websites which could provide the ring too, and until now I found only this gem: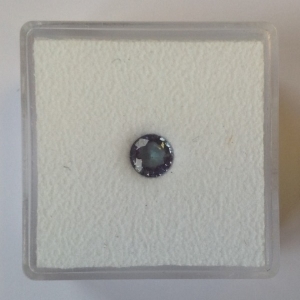 For the moment I have these info:
- Approx 4.72 mm;
- Approx 0.41 ct;
- Price: 2.135 euro (in dollars is pretty much the same).
I have no experience at all about gems, so I really need help
Before I wrote in the wrong topic and I've already got this answer, which is a bad news for me:
Chrono|1448387096|3953609 said:

I am not going to say anything about the colour because I don't know how accurate it is but the cut is so atrocious that around 80% of the crown area will be dead (no sparkle or brilliance) except for the very edges.
Is it really that bad?
Do you have any suggestion for reputable websites where I could look for round Alexandrite? European or US are both fine.
Thanks a lot guys!
Regards
Ale