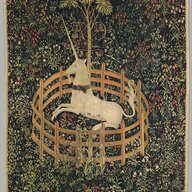 Joined

Sep 13, 2019
Messages

339
Hi friends,
I have been on the hunt for a pretty pair of simple drop earrings (might be open to studs for the right pair). don't want anything teeny tiny or super dainty.
I love the look of the softly glowy stones like chrysoprase, chalcedony, even jade, there might be other stones i do not know about (faceted opals glow??)---- I looooooove emerald and paraiba, and other blue/green tourmalines but doubt i can afford
I am all over the place with color - just want something of nice, glowy quality and where the color isn't super muted & greyish - doesn't need to be in your face. I like blues, greens, aquas, even bluish-purple (periwinkle), yellow/gold if it is WOW
I seem to be only finding acorns which i can't tell if i like, but I am open to faceted, carved... my favorite is bezel set, but having trouble finding, have no idea where to look other than Etsy. i don't think i can go for loose stones I have to find a jeweler for - because I need to find something before September.
Budget is ideally >$300, up to $500, i know that isn't much. Need to be at least 14k solid gold, prefer white gold but will do yellow.... - I am extremely sensitive to silver and have had allergic reactions in the past
Here are some ideas, I truthfully feel a bit lost, i want something simple and elegant, but can't tell if i like any of these enough to buy:
https://www.etsy.com/listing/801656823/sale-30-off-natural-jade-green?ref=shop_home_active_129&frs=1
https://www.etsy.com/listing/583284...allery-1-1&organic_search_click=1&frs=1&sca=1
https://www.etsy.com/listing/724518322/sale-30-off-natural-aqua-color?ref=shop_home_active_112&frs=1
https://www.etsy.com/listing/636327...ivid-green?ref=search_recently_viewed-4&frs=1
https://www.etsy.com/listing/684958...blue-chalcedony?ref=shop_home_active_92&frs=1