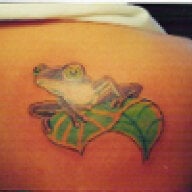 Joined

Dec 12, 2008
Messages

10,614
I've been looking for a couple days now, off and on and I'm getting irritated w/myself that I can't seem to find a thread. I even went back and skimmed thru all my posts for the last two years and couldn't find the dumb thing.

It was a thread that either started out as having to do w/makeup or evolved into having to do w/makeup. Foundation specifically I think. I wanted to go back thru it and see if it would help me find some new foundation. I am at my wits end w/my skin. I remember posting in it a couple times, and Ksinger posted about Lisa Eldridge in it..and I even searched that woman here and still didn't find the dang thread.

Anybody know what thread I'm talking about?