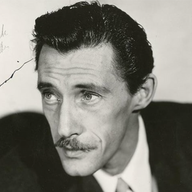 Joined

Jun 26, 2007
Messages

7,687
Jambalaya's recent question about shower time got me thinking.
How long do you take to do makeup and hair?
Not all fancy, like for a special occasion, just for everyday.
My makeup is about 10 minutes, and hair is about 10 minutes. I have an angled bob, so it's easy.
So all together, I can do it in roughly 20 minutes.
Since I have gotten older(aaarrgh-I am almost 51) I have pared down makeup application significantly.
Moisturizer, foundation, under eye cover, minimal powder, eye liner, mascara, lipstick. That's it.
I stopped wearing blush 25 years ago. I stopped eye shadow 3 years ago. I think that frosty or shimmery eye shadow looks greasy, especially after a few hours. Matte eye shadow creases on me.

I think heavy makeup is a bad look for someone my age.
In the 80's we caked it on, as I recall!! Old photos are scary---haha!
How long do you take?