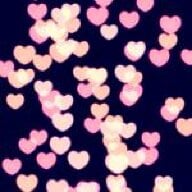 Joined

Nov 19, 2007
Messages

4,568
Hello All,

I am hoping some make-up gurus out there might be interested in helping me find a new foundation. I am 41, so little lines creeping in (which I haven't done much to address!) and have been using MAC Studio-fix (powder foundation) for years. When I stray, I inevitably wind up looking washed out or with a too dark color.

I am pale, but have a pinkish undertone. I looked into Bare Minerals after watching a very convincing infomercial one morning that I couldn't sleep, haha, but the lightest shade looks too light and the next shade looks yellowish undertone and then everything else is darker. I did try it YEARS ago, like when it first came out, and whatever I purchased was way too dark.

I recently tried Tarte's tinted moisturizer. I like the limited ingredients in Tarte products (their mascara is the only one I can wear without a major allergic reaction!), but when I got to work, two women told me to go sit down (that I looked like I was going to pass out.) Haha, seriously!! (I am also pregnant, which is another reason why I like limited and more natural ingredients, and another reason why they asked me to sit down!)

But, yeah, seriously. Help! I think the answer is that I have to go to Sephora, right? Uggh!!

ETA: I should add - I don't think the studio fix really does anything for me, but at least the color seems to work. And, I think at this point in my life, I should be using a liquid foundation (maybe with some moisturizing quality), especially in the winter with the dry air and wind.