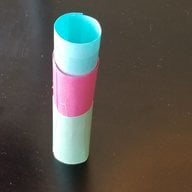 Joined

Nov 7, 2015
Messages

2,825
Thank you so much for all your feedback. I also cannot stop thinking about the diamond in

@flyingpig

's first post. Picture and report of that one are below. Would you all pick #2 that everyone is mentioning above or the one here below (not knowing the IS image)?
It comes down to the price, carat, color and clarity of each. All options here are good.
It is irresponsible of me to recommend a stone without the IS. Having that said, I like F's appearance. I mentioned the crown could be a tad steep and it is indeed 35.5/40.6. From what I can see, it is a good 35.5/40.6 with minimal leakage. I would personally buy it. But that does not mean you should buy a diamond without the IS/ASET.