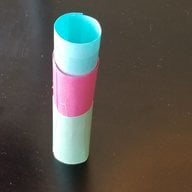 Joined

Nov 7, 2015
Messages

2,828
Hi.
I am uploading this for those who want to assess their diamonds bought online without the ASET images or shopping at a B&M and don't want to spend $ on the ASET or IS scopes
There is already a thread about this.
https://www.pricescope.com/community/threads/diy-aset-and-ideal-scope.226126/
The cone shape is the most ideal, but I made it into a cylindrical shape several reasons. The cone shape one is time-consuming. I am not crafty enough and I did not want to use Gr 10 trignometry. Mine took me 5min to make. No need to invest on a loupe. Your smartphone has enough pixel power.
Each cylinder is 3/4 inch in diameter and 2 inch in height. Once assembled, you can just slide the cylinders to create three distinctive zones: 0-45 degree for green, 45-75 for red and 75+ for blue, just like the ASET scope. How do you do this?
To create 0-45 degree green zone, slide the red cylinder until you see a mixture of green and red in the middle (table reflection).
To create 75+ degree blue zone, slide the blue cylinder until you see well defined blue arrows.
The first one is perfect.
The second is almost perfect, except I should have lowered the blue cylinder a bit. Some arrows are redish blue.
The third is too much green. You can see the entirely green table reflection in the middle, and greens around the edges as if it's got painting and digging going on.
The last photo is a bit too much blue (fat arrow heads) and too little green. Notice the entirely red table reflection.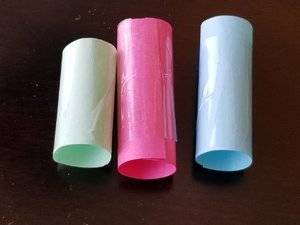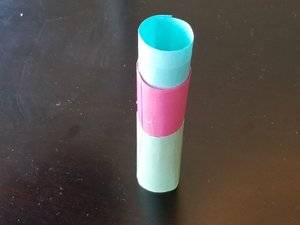 #1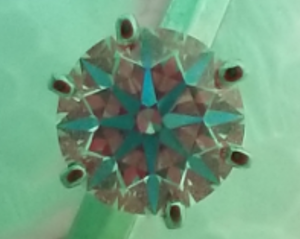 #2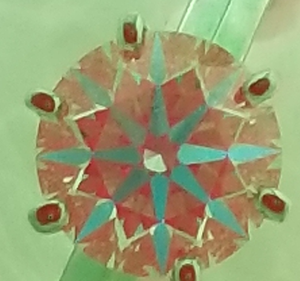 #3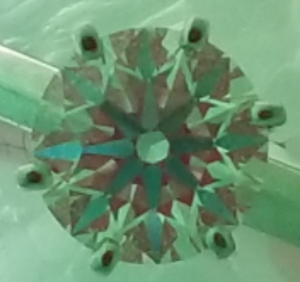 #4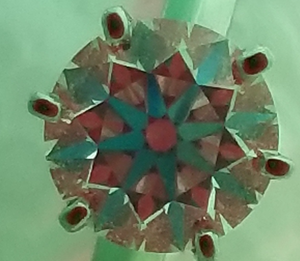 Last edited: