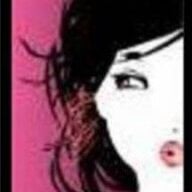 Joined

Mar 28, 2008
Messages

6,181
Date:

3/11/2009 11:21:30 PM

Author:

elledizzy5

Date:

3/11/2009 11:19:38 PM

Author:

puppies

Date: 3/11/2009 11:13:27 PM

Author: Bia

There are so many things I want to highlight, but I can't with this blasted computer!

puppies, please stop. You're breaking my heart now. For me (and for probably a lot of people--but Im talking about me) any man--no matter how hot, rich, good in bed, funny, smart, etc.--that flat out told he wanted me around as to not 'mess up his plans,' AND then HAD THE AUDACITY TO SAY he didn't even plan to keep me around afterward(!), would be ROADKILL.

I'm mad for you and I don't even know you. How terrible...

Oh god! It's so terrible, I know!

I shouldn't have said yes!

Now when I think about it... it sucks! My predicament sucks! I hate him for asking me to stay, and I very much want to scold myself for saying yes.

But I really, really love him. I can't even stand not seeing him and hearing from him everyday. Yeah, you're right but I'm already in this mess. But I think it's way out of my control already?

Nothing is EVER out of your control when it comes to relationships. EVER

Seriously, I have been there. I know how you feel, and it's NOT love. You may love him, but that obsessive feeling of not being able to leave when he's hurting you... that's not love.

At the risk of sounding seriously cheesy, you can do this.
Listen to Elle, she's a wise one...