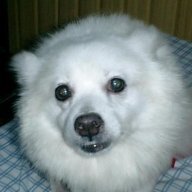 Joined

Mar 10, 2009
Messages

17
An online friend referred me to this site since she lurks around here
I''ve read like the previous 40 pages of happy stories and sad posts, vents and all others in between and I have to say wow! this is such a very friendly community, giving great support and everything.
I''d like to introduce myself, I''m Alice, 23 y.o. I have a boyfriend of 5 years, met him in college
and I''m having the best time with him. Though we probably will not get married (I don''t think he wants to! Well, not with me that''s for sure

) but I''m happy with him and I want to make it last as much as I can.
I hope to be part of this community, and just make some friends. I may not be able to relate with how being engaged to be married feels, but I would just like to applaud and cheer from the sidelines, and give support too!

See you.