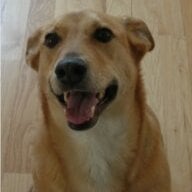 Joined

Mar 26, 2006
Messages

13,427
Happy Friday kids!

Deegee, it sucks that the voting place was so hot and humid. No one wants to wait around in those conditions for ANY reason! Fingers crossed on the scheffelera's new home because I made the leap with buying a new pot and a big bag of dirt. I think tonight's the night...

Curby, it's too bad about the poor placement of that guy forcing a move on you. Whenever we move offices they office service guys do it for us. It's kind of creepy actually. They come in and take picutres (including inside the drawers!) and when you get to your new office the next day it is EXACTLY the same as the old office. Right down to the pack of gum in the pencil drawer. And ICK about the gross furniture you "inherited."

Yesterday I ventured out! BB&B, Costco and At Home. Today I went to Ikea right when they opened and made my big return. Then I ran by the Costco in that town, which turned out great because I found something I'd been looking for that was sold out online. After I came home and made lunch for everyone (just a pizza, but it was pretty good!) I ran out to JoAnn and to Home Depot. Dee is Out Of Control, ha ha!

TR mentioned when he was home at lunch that his old neighbors were in town so maybe we'll get together with them tonight. Likely just drinks on the deck, nothing major. Boy... I could really use a nap right now...