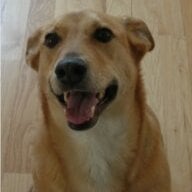 Joined

Mar 26, 2006
Messages

13,426
Happy Saturday kids!

Deegee, I love both pair of your earrings! And LOL on wanting to run into traffic... yes... that's the kind of thing I do... For *fun* sometimes I have the opportunity to read the Federal Securities Laws in an effort to clarify something. That can actually be the high point of my day, hahahahaha!

Curby, I read the same thing about the virus transfer being more difficult from surfaces than had been previously reported. I also breathed a sigh of relief! Over dinner last night the ferals said that their mother had had a party last weekend for her new boyfriend's family. So much for social distancing.

Well I have A LOT to report nothing too exciting yesterday; got my 10K steps in and read most of a good book. But TODAY! TR and the ferals came downtown with me. TR switched out the two lights in the dining room alcove, hung the two pieces of art above the bed, and put up the side decorative curtains in the bedroom. He even helped me put up the new sheers in the bedroom (which are too long, but I knew that). The two pieces of art are not exactly at the same height but we decided to let the cable stretch a little over time and then we'll revisit one of them to even them up. After all the trauma/drama that went into getting them up at all I was FINE with that course of action!

I'm spending the night downtown at my place. When I get done with this post I need to clean up all the random stuff around that house that we used in the course of our projects and then to see if I can get any of the grime off of the outdoor furniture. That part might have to wait until tomorrow...

OK, off to open a bottle of something and get the clean up underway!