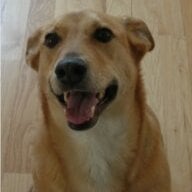 Joined

Mar 26, 2006
Messages

13,425
Happy Wednesday kids!
Curby, isn't it frustrating when you're waiting for a piece of bling? It's like time strettttttches... Your rainstorm sounds terrible! I'm always amazed at your weather, LOL.
Today I got up and went for a walk since I'd skipped the last two days. I started about an hour later than usual, but it was OK. I've got a call with my boss in about 15 minutes. This one might even be worse than yesterday. One of the things that came out of that call was he wanted me to get a longer extension for the regulatory filing we have to do. I called the person who emailed me the original extension and we had a looooong chat, most of it personal. I think this guy is just starved for contact with people that aren't his family, ha ha. Anyway, along the course of the conversation he mentioned that there's a thing that companies like mine tend to screw up. As he outlined it I realized we were totally going to do it wrong. Well the RIGHT way to do it is a TON more work. He also said that this time (i.e., in this 5 year cycle) they were going to pay a lot more attention to that and reach out to companies that they felt did it incorrectly, which would result in a DOUBLE TON more work to REdo it. When I tell my boss this he's going to go Off The Rails. I wonder what it will be like job hunting in this environment... ?!

Off to unload the dishwasher while I wait for my phone to ring. Oh joy.