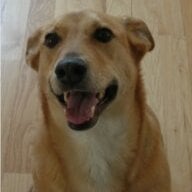 Joined

Mar 26, 2006
Messages

12,968
Happy Monday kids!

Curby!!! I feel like I've been gone a long time! Here's how it all unfolded...

I flew into Boise on Tuesday night... and then drove north through the mountains on and the crazy canyon road along the Payette River in the pitch dark with animals running all over to my mother's house. I was glad to get out of that rental car!

The next morning we headed four hours south to Jackpot, Nevada. What a depressing place... My blackjack dealer had an oxygen tank. Really. Oy. And every casino smelled like a Malboro convention was taking place there. Double oy. I contributed $65 to the Jackpot economy, my mother won $300 playing penny slots.

Thursday we headed back north. It took a lot longer than we'd planned and I was late heading toward the GTG, but it worked out OK. There were about a dozen of us, and Wink and Resa made a fabulous dinner! They also hosted us on Friday night, after we went to the mining and geology museum.

Saturday we went to Prestige and had an awesome day of education and bling!!! John Pollard gave us a really great "seminar" and I learned a ton about diamonds, where they come from, how they're mined, cutting, etc. He's so knowledgeable! Layla (Gypsy) was there and so was Michelle from Sholdt. We also got to talk to the lovely ladies at Prestige and I bought a really cute necklace. Let me know if you saw it on the other thread, otherwise I'll post a pic for you here. Dinner was at Ruth's Chris downtown that night.

Yesterday my mother came down for breakfast and then I headed home. I was glad to be back in the Midwest (and that's not something I say too often, LOL).

And today I'm back at work...

Tell me more about your trip!