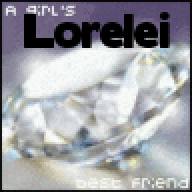 Joined

Apr 30, 2005
Messages

42,064
Happy new week!
I just wanted to congratulate everyone on their continued progress and hard work - great job!!!
Things are going well food and workout wise, I am back on the wagon with a vengeance!! I am pleased to report that my muscle tone has snapped back and my middle feels much firmer as do my legs. It is subtle but noticeable to me. I have trained myself to look for tiny improvements here and there - it can be so frustrating if you are working hard and don't feel you are getting results or that people aren't noticing as much as you might wish but plenty of good things are going on behind the scenes even if you aren't quite aware of them! I also notice how much better I feel in myself when I am working out regularly, not only physically but mentally. Our bodies weren't designed to be sedentary and using them in the way they were meant to be used regularly is of tremendous benefit.
So do keep an eye out for positive changes, even small ones are incredibly worthwhile and they soon add up!
Also I wanted to add a quick reminder about water consumption, remember to try to aim for 2 litres a day. It can be hard but it is well worth doing not only because I find I feel better if I drink this amount or close to it, but it also is very helpful in aiding fat burning apparently.
Have a great week