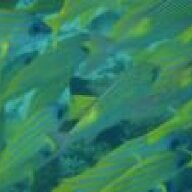 Joined

Dec 1, 2010
Messages

280
…Since the prices increased so much?!
I must say I don't know what to think of this sudden increase since the start of the year. I know that there are several factors behind it (like emerging countries buying more and more and maybe a speculative trend) but it's really disheartening to think of what I could have had just 5 months ago for the same price!
Unfortunately for me by fiancé was not ready to buy at the time and he's just about to have the money now…and I can't help feeling it's too late
I don't know if anybody else has already taken the decision not to buy? It's not that I think that the prices will necessarily go down at some point (but who kows?!), just that there is a limit to the amount I feel comfortable spending on a diamond and also to what my fiance can afford.
In December we had settled on a 1 carat but for the same budget today I'm not sure what we can afford except that it definitely won't be 1 carat…
I could go for a smaller diamond but I fear it's going to be too small
or buy it on the Internet and I may be able to get 1 carat but it won't be the ring we had originally chosen while we went window shopping
Otherwise I may choose to have an e-ring without a diamond (but am not sure what to get? I already have many rings as a matter of fact…) or no ring at all!
It's hard to make a decision, especially since my fiancé doesn't want to hear about the "no ring" option…and I feel very lonely as he doesn't want to admit that we can't afford the ring we had seen 5 months ago with today's price
Is anybody else in the same situation (not being able to choose between buying/not buying)? What did you eventually decide?