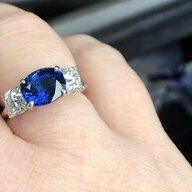 Joined

May 27, 2017
Messages

18
This weekend, I stopped by my local consignment shop. I was wrapping it up and hadn't seen anything that tempted me but then this necklace caught my eye. It was super sparkly and it looked big. I knew it had to be way more than I wanted to spend but I still asked to see it (because I like to torture myself). The price was way less than I expected but more than I had planned to spend. I couldn't leave it though and will just have to be better in the future. I did get a small 5% discount which helps with tax
It's a brooch that was converted to a necklace. It came with the pin and closure which has a hallmark of A&A with the two "A"s making a diamond shape (long shot, but any idea of timeframe or maker?). It looks like OECs to me!
I'll start with the boring back shot. It's mainly yellow gold from the back— leaf shapes are yellow and the bezel diamonds are white (not sure if gold or platinum)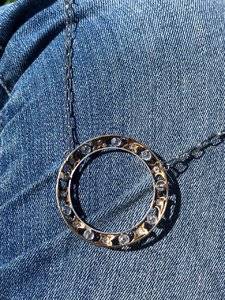 I felt silly doing it, but I did a photo shoot with our lilacs...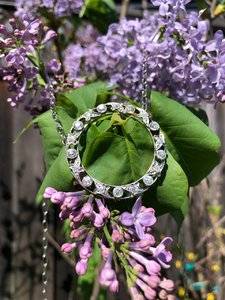 It was hard to show how sparkly it is, this was my best attempt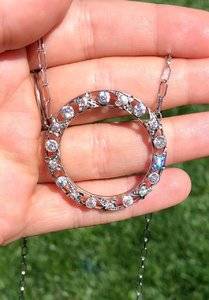 Thanks for letting me share! I'm really happy with it