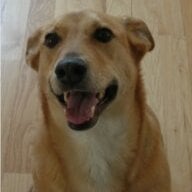 Joined

Mar 26, 2006
Messages

14,844
Well, ok, it's afternoon by now... but... come meet my lovely new bit of sunshine!

Oval purchased from Alex Park (same place as Uni came from) and set by David Klass (who also set Uni -- as you can see, I'm a one trick pony!). The oval is just amazing -- gorgeous saturated color throughout and no bow tie whatsoever!

The color changes a lot in different light, and it's generally lighter than what I can capture in photos. The kites... oh la la! David brought in six different matched pair choices and the ones I went with are very white and I love the shape.

The milgraining; the engraving on the band... what can I say? Perfection, as only DK can do it!

The weather outside may be frightful, but inside it's just delightful!
Last edited: