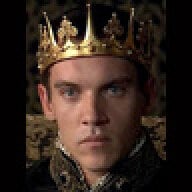 Joined

Jan 21, 2008
Messages

6,186
I posted this in the gold thread, as it''s come to be known, so if any gold enthusiasts would like to comment that would be great! BTW, I know gold vs. platinum has been asked 1,000 times, so I apologize for that, my question narrows the question down to the long term durability of the finish. Thanks for understand and for any comments and help!
"I''m buying a solid band that''s available in 18kt gold and platinum. The platinum alloy is ruthenium. They''re both the same quality ring, the same ring, as I said.
I have gone back and forth about whether I like gold or not, whether I want gold or not, and whether I want platinum or not.
I can choose ONE.
So, gold and jewelry experts, my question is what do you think of the FINISH of gold vs. platinum?
I want to know what the ring is going to look like in 5+ years and how much am I going to be able to bring it back as closely as possible to its original finish.
I want to run my current thinking by you and please tell me what you think.
I''m concerned that since platinum develops a patina (the molecules being moved around instead of worn off) if I get platinum, it''s going to a) not shine and then b) I''ll have to have someone polish it- and I wonder if polishing it will move the molecules around so that the shape of the original ring doesn''t stay, if that makes sense.
I''m thinking that a) gold holds its finish better and b) I could polish it myself.
My #1 concern in choosing between them is the finish. Long story short, I don''t like scratches (yes, I know everything scratches), and over a period of time, I don''t want the ring to not shine. That is the thing I think is more important to me (more important than weight, more important than the choice of yellow or white).
I''ve thought about this a lot to narrow it down this far. But I have to make a decision.