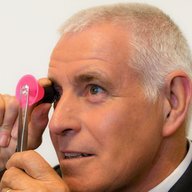 Joined

Aug 15, 2000
Messages

18,054
Did I miss something?
This patent application (not yet granted) seems to be for the graphic on GIA diamond grading reports.
Is this a patent for an obvious idea that is not new to most of you - there for not patentable if anyone who has already seen it wants to use it?
And if they could stop others from using it - would that be fair given their leadership position within the industry?
It is hard to understand what this public interst organization is doing with the resources that it earns from gem trade and consumers who pay for its services?