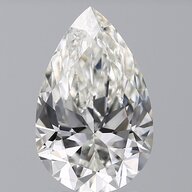 Joined

Feb 8, 2003
Messages

5,563
Re: Getting older isn't so bad when you consider the alterna
Upgradable said:

Kegel, kegel, kegel

There has been an ad on TV lately about some insertable device that can help you tone your yoohoo. It's connected by cords to a display to monitor your progress. Now..... let's take a moment and visualize..........

The commercial has these ladies jumping around on a trampoline. Male marketing team there, because trampoline jumping is the activity that gives me the most trouble.
Yep, kegel, kegel, kegel! I've started doing them at red lights, counting my "reps" and trying to beat my last go round. Cords connected to a display device you say? Well only if I could hook it up to my GPS. Damn, there's so much going on on my dashboard already... but if the display is far enough away, I won't need to switch to my readers.
And it's a woo-woo, at least that's what they're called here
.